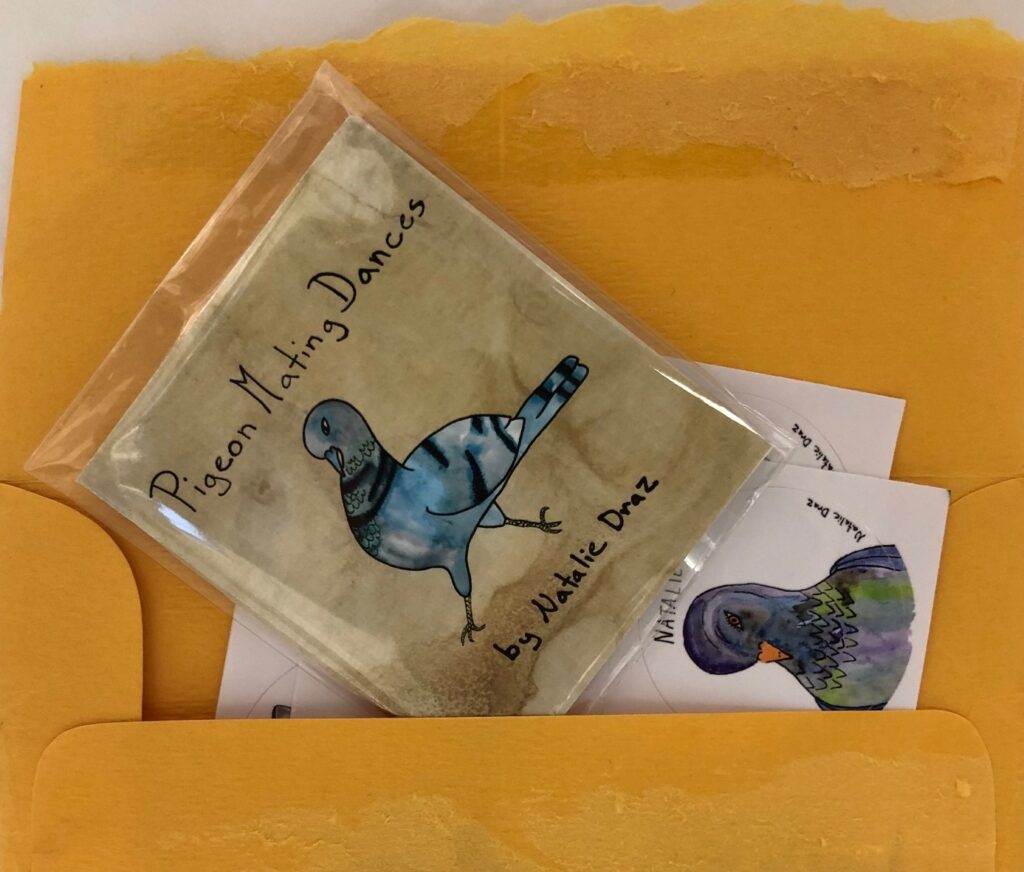 I just received a sweet delightful surprise in the mail, and thought I'd share it with you.
A bright yellow envelope arrived in my mailbox. In the envelope was a wonderfully fun tiny little book, illustrated handmade by Toronto artist Natalie Draz.
Here's a look inside Pigeon Mating Dances:
Natalie had also included some stickers with her illustrations of raccoons and pigeons. Each individual with its own name, so we know who each portrait is of.
Of course I had to investigate the real thing, and it turns out that pigeons really do have a mating dance!  The male pigeon coos at his chosen female, struts to impress her, and tries everything he can think of to show her how awesome he is. If she likes him, the pigeons mate for life and are monogamous through the years as they both care for and raise their babies. 
My little book, Pigeon Mating Dances, is now in a business card holder on my desk and it makes me smile every time I see it.
Natalie Draz has a store on Etsy here and you can visit her website here.