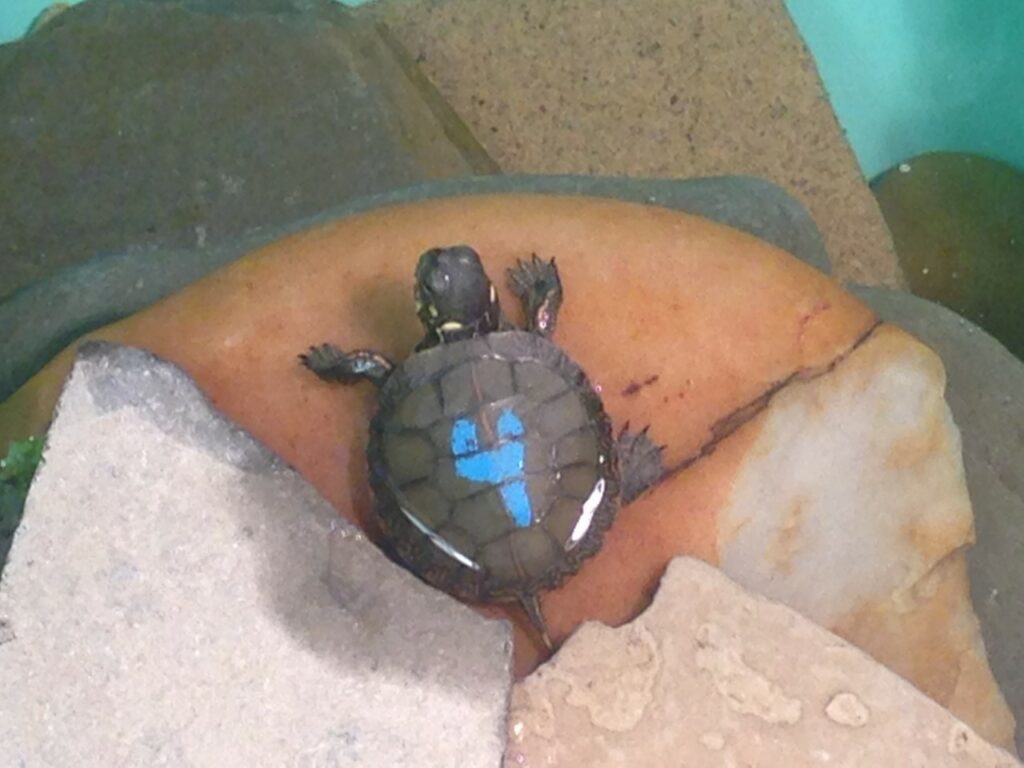 I am happy to be in the nursery again – tonight I fed four squirrel babies through syringes with nipples, and they all ate like champs! Every one of them put their tiny little front paws on the syringe and didn't want to let go with their mouth or feet when I had to remove the nipple to refill the syringe.
Each of them ate about 12ml of Esbilac, which is 4 syringes full. Most of these babies would normally be fed a special formula but the TWC was out of formula, so all of the squirrel and chipmunk babies were getting puppy Esbilac. They loved it!  
When I was first learning to feed baby squirrels in April and May, a baby grey squirrel kicked my ass. He was squirmy and bitey and got his little claws into my hands. (No blood, just scrapes from his clingy antics.) The little guy's tiny heart was racing and he was shivering with fright as I tried to feed him. And he pooped constantly – tiny little yellow-brown balls of fear. Little feisty acrobat.
But back to this evening: I also held two babies for fluid injections to hydrate them. Many of the patients of all species are dehydrated and require fluids this way.
I also held warm tiny chipmunk babies. First time I've held a chipmunk at all, and the three I held were tiny little babies about the side of my thumb. One, the newest arrival who came today, still hasn't opened its eyes yet. They are fed four times per day currently, alongside baby squirrels who are being fed two to four times per day, depending on their size and age.
At the end of the night I fed a little brindle girl squirrel who was so sleepy she had a hard time eating. She would eat from the tip of the syringe with the nipple on it, then fall asleep. I put the nipple of the syringe more fully into her mouth and she didn't fuss but some of the formula just dripped out – she was sleeping instead of swallowing.
It is important for them to be fed, even if they are sleepy – like all babies – so I kept trying. She didn't take as much as she eats in the daytime, but she managed to get 12ccs of formula (about 4 syringes worth) before being put back into her enclosure for the night.
Right now the squirrels are so young, it's not difficult reach into their large wire enclosure, open the shoebox, and find the correct squirrel to be fed, from among the pile of mostly sleeping babies all curled put together.
Its also time for turtle babies!
Today I checked on two tiny baby painted turtles that had just been born (hatched) earlier that day! They were alert and active, and swimming and hiding. Their little carapaces are just smaller than a loonie, with red colouring all around the outer edge, and their tiny little baby heads coloured with bright yellow patterns. In an adjacent enclosure, there's also a tiny baby snapping turtle who was born 5 days ago. More to come, as the eggs in the incubators start to hatch!