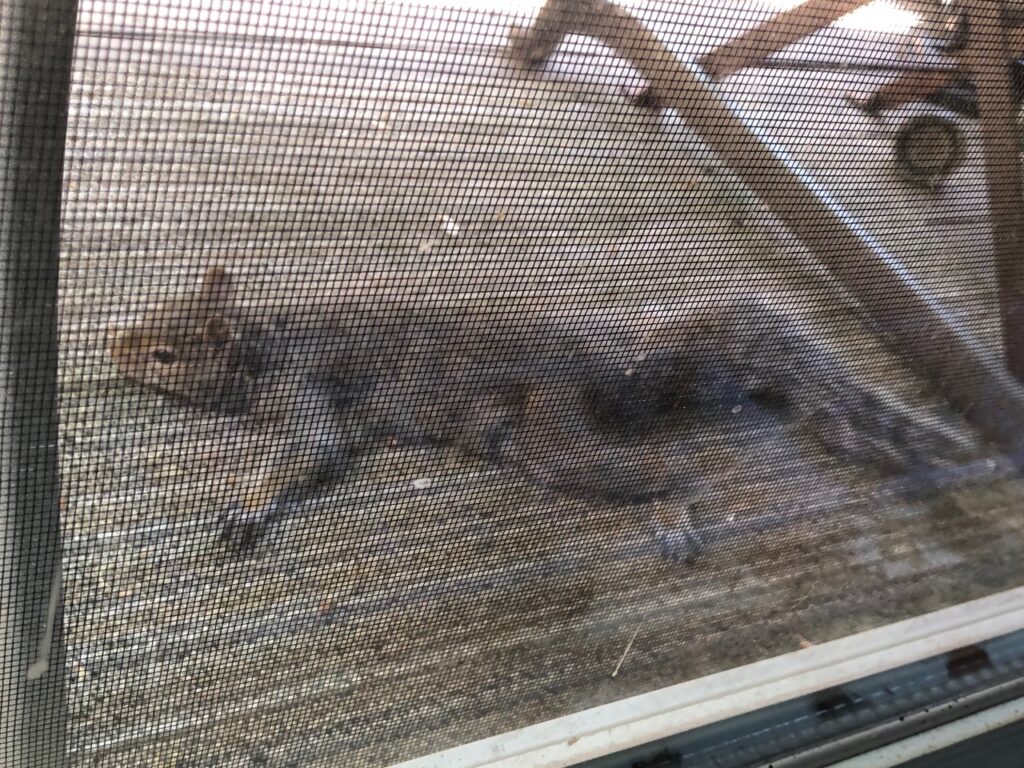 It's somewhere around 30 degrees in Toronto this afternoon. My little friend Gradie is lying spread-eagle in the shade of a chair on my porch beside me as I work inside.
Yesterday he lay on his stomach in the shade on the driveway, all four legs straight out in each direction. And earlier today I saw another of my squirrel neighbours, Mimi, in the same position in my back yard.
Apparently, this is called "planking" or "heat dumping," and, as you'd guess, it helps them cool down. The idea is to get as much of the surface of their tiny body against a cool surface, and this dissipates body heat.
DYK squirrels sweat through their feet?? I sure didn't. They also pant like dogs and other animals. And they sometimes lick their fur so they can get a little cooler when it evaporates.
Squirrels can get heat stroke, like people, and it seems to happen primarily when the don't have access to water. I have a small water dish out for my furry little neighbours.