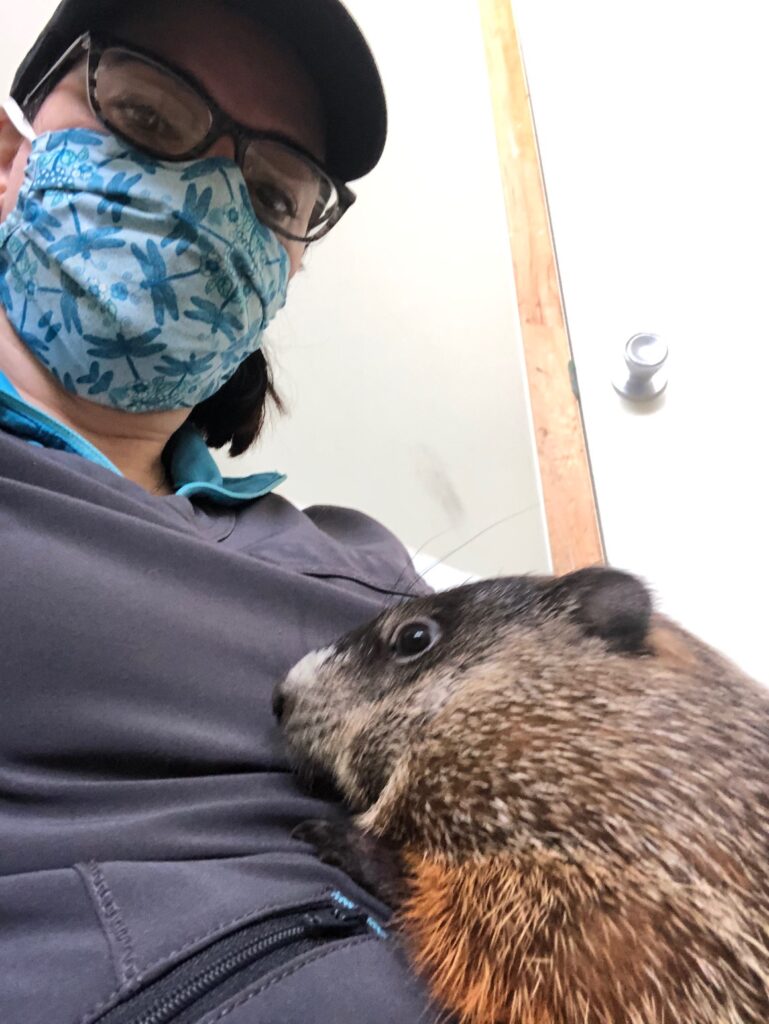 Today's small joy: a quick cuddle with Hashbrown the groundhog.
Today is my one year anniversary working at the wildlife centre!
I would not normally take a photo of any animal at the Centre, but Hashbrown is an education animal, not a patient, and it's an anniversary.
I am very lucky to have time with Hashbrown. She is hilarious! Silly and mischievous and playful and moody, similar to a 3 year old human.
A few of us have scheduled play time and snuggle time with her, as part of keeping her acclimated to humans and her training. She has a job teaching the public and school children about wildlife, and these sessions are part of helping her do her job well.
Vets, animal shelters, zoos, aquariums, and wildlife hospitals have been recognized as essential services (for the animals in care, closed to the public), and I am so glad to be able to go to care for the patients and get some quality snuggle time in with sweet Hashbrown!