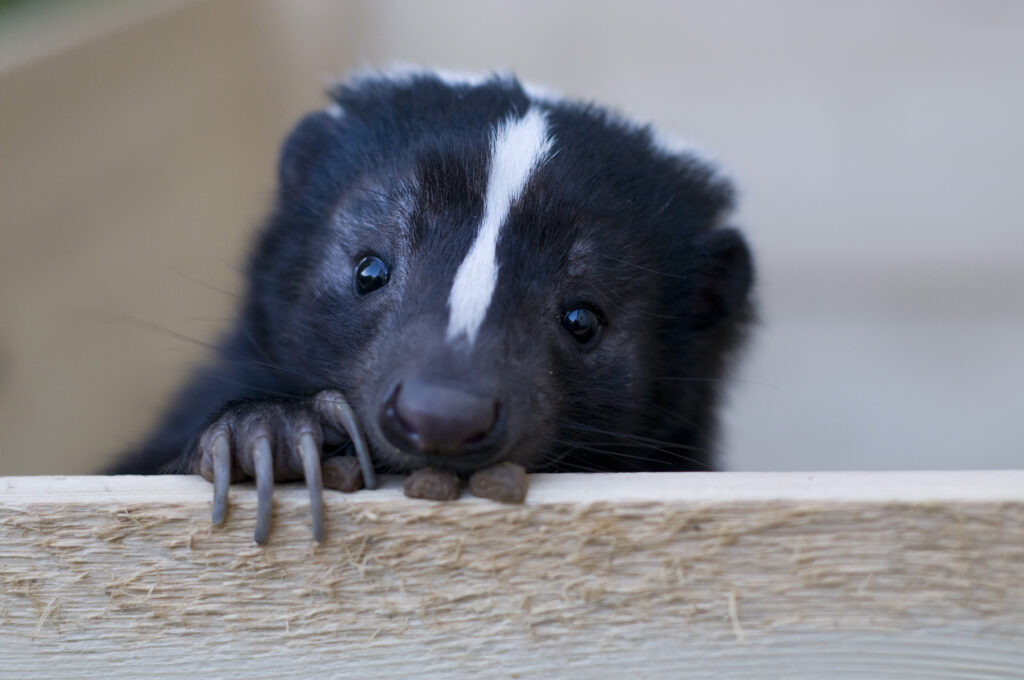 Well, it stung. And it felt like a right of passage.
Yesterday afternoon I was sprayed right in the eyes by a baby skunk.
And it wasn't as bad as you'd think. From the way people talk about it, it seems like you can never wash the smell off and you'll go around smelling like skunk for days or weeks.
It really stung, like any foreign substance in the eyes, and I couldn't see for a minute or two. I wiped my eyes with a clean towel right away and felt fine within a couple of minutes. A bit like having had chlorine in the eyes from swimming. I used a proper (sanitized) eye wash in the bathroom, and then washed my face with warm water and soap.
Bathing in tomato juice is a myth (though bathing in it or anything else might reduce the smell a bit). More often it is recommended to wash with a mixture of peroxide, baking soda, and liquid soap. For me in this case, liquid soap was sufficient. It washed off the spray and the smell.
Skunks can be incredibly accurate when shooting their spray. It streams out of two glands under the tail, on each side of the anus. They can spray fairly accurately by the time they are about 3 months old. The spray is an oily substance that contains sulphur compounds, which give it both sting and smell.
As I have written about skunks before here, skunks would really rather not spray if they can help it. These adorable little ones were doing a great job stomping to scare me away, and one or two would give off just little squirts of spray. They are just learning!
Score one for the cute little guys!