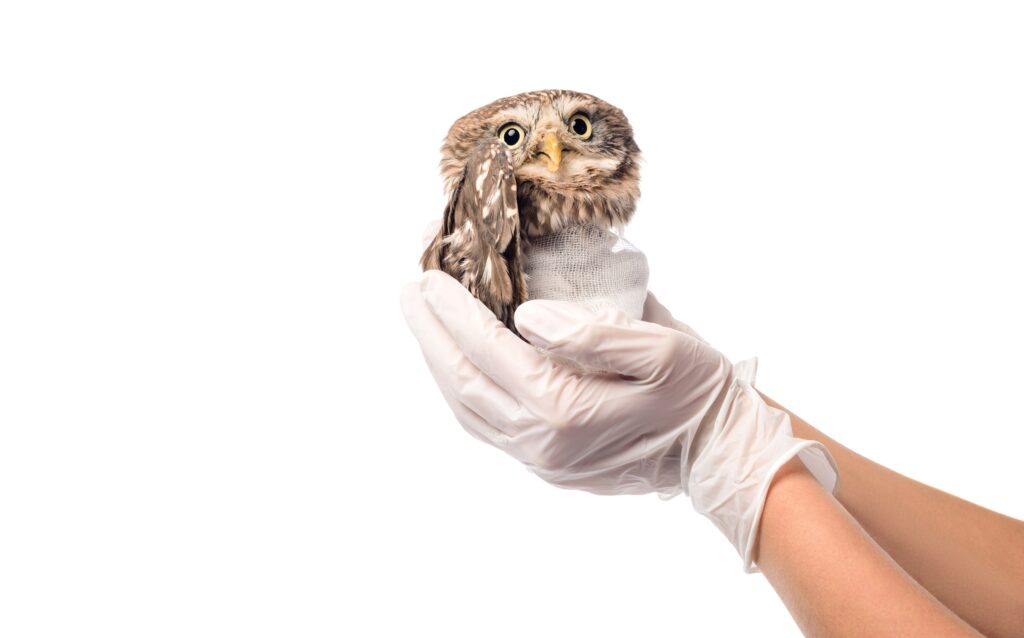 I can't believe how the world has changed since my last post. It is such a strange time at the wildlife centre, a discombobulating time in the world right now, and I worry about the animals in care.
Wildlife sanctuaries, vets, zoos, aquariums, and other places that care for living creatures have been deemed essential services – for the animals. Thank goodness. Closed to the public.
The wildlife centre is a hospital, not a public attraction, so closing to the public does not make much difference. But having significantly reduced staff and volunteers going in, and being able to accept fewer animals into care, is very different. The wild patients are in enclosures and need to be cared for until they are ready to be released back into the wild.
Although she's been moodier and bitey lately, a little silliness and snuggles with Hashbrown the groundhog are the best part of my week, by far. What a joy.
Little Leontes, a tiny silver haired bat who I have come to know and adore, was still there when I went to take care of him and the other bats over the last few weeks. Juliette (bat) ate directly out of the dish like a pro one week and then has been acting really strangely – very active and chirpy and restless. I am also a little worried about Ursula, whose her wrists are really swollen and painful looking, but apparently are improving. But the other silver haired bats have gone into foster care, and most of the little and big brown bats, too.
I have offered to foster care for Leontes and other bats, the spunky little brown snakes, turtles, and other patients from the Centre. I hope I am able to. I adore them and want to do all I can to ensure they get the care they need. And it's good for my heart and spirit.
Now, at the Centre, I am able to help care for a wider variety of the patients again, which is nice. Racoons, opossums, birds, squirrels, a skunk, mice, coyote, and a beautiful beaver. I take the nocturnal animals their food (many are rabies vector species so I am lucky to be vaccinated and able to care for them), and I am back to doing PM checks to ensure they are ok and have all of the food and water they need for the night. This means that I get to see and check on almost all of the patients.
I had been going in expecting a huge workload and to stay very late, due to reduced staffing. I packed food and drinks just in case. But because of a reduced cleaning schedule and because there are fewer animals in care – many are being cared for in the homes of staff and volunteers, some are being moved to their other location, and ones who can go back into the wild a little early are being released when safe to do so – we have not had to stay much later than usual.
I am now wearing my scrubs, facemask, and latex gloves before I even go into the building, plus my hat and glasses. Gloves at all times, as usual. I've started carrying my cell phone in a Ziploc bag, that I sanitize thoroughly while I am there and as I leave. I sanitize my face around my facemask, and my glasses handles and frame during each shift and again when I leave. I suspect that this will not be good for the plastic, but oh well. And of course, I wash my hands A LOT and sanitize before I leave – and wear fresh gloves as I leave. I always have changed my clothes and shoes at the end of each shift before I go home and continue to do that of course. The scrubs now go directly into a plastic bag. With Lysol wiping of my bags, face, arms, etc. as I change. I also come home and take a hot shower immediately and change again into new clothes. And all of the clothes – the scrubs and travel change go directly into the laundry – I don't wear them again until cleaned. I am doing everything I can think of to ensure that I don't pick up or spread Covid19.
I will keep going back to the wildlife centre for as long as I can. The animals need the care. I am being obsessively clean and cautious. And I feel so much happier, clearer headed, more physically active, more alive and fulfilled when I have been there to help.