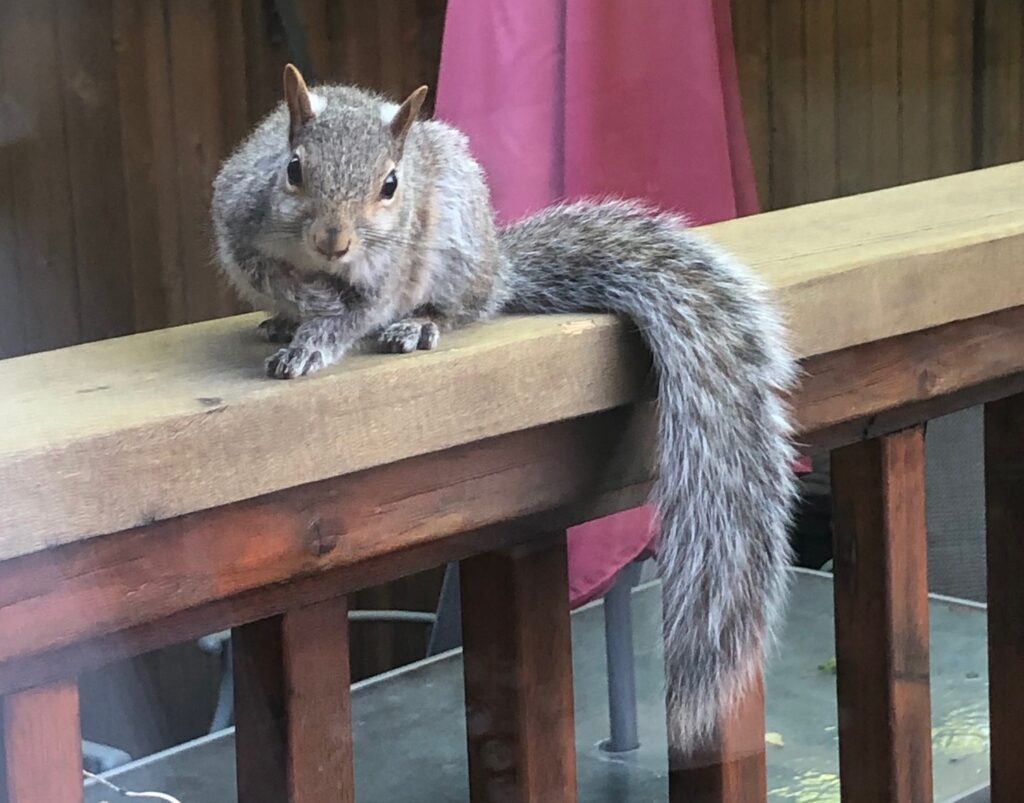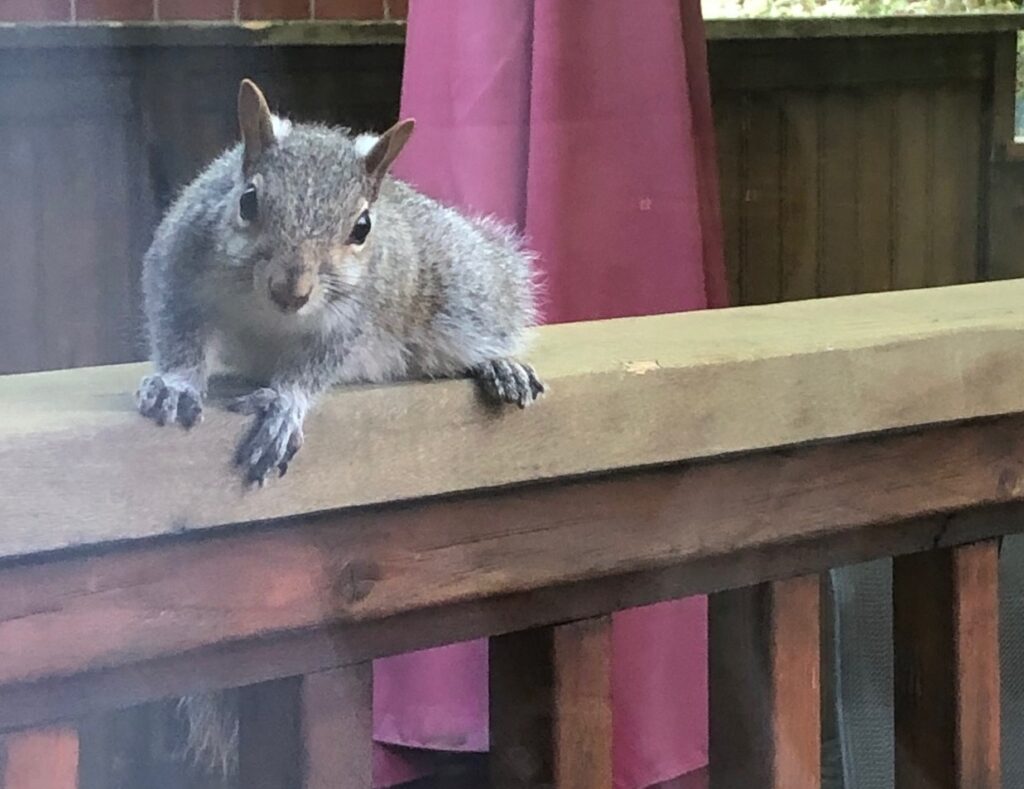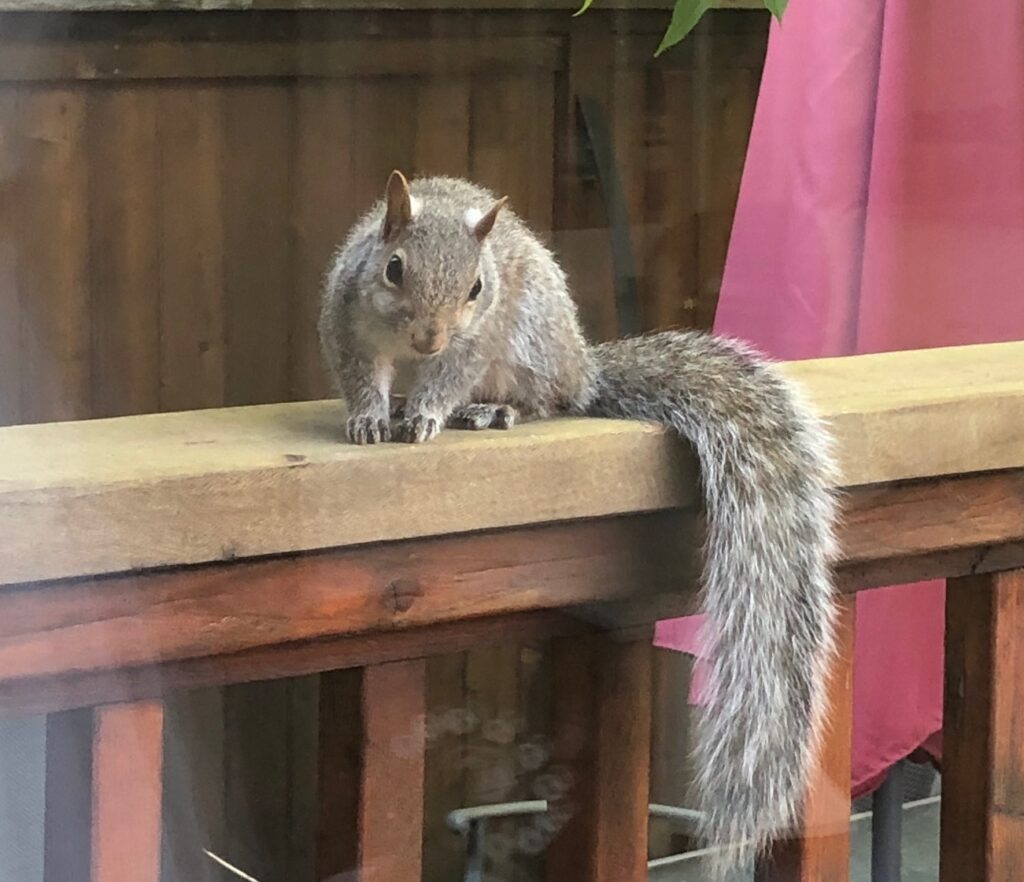 This beauty is little Greysie May. She is a frequent visitor to my back yard. Greysie is a little more timid in her leaps and scampers than the other squirrels. I suspect because she is smaller. And she's not always the most on the ball, really. But she is a fantastic model, as you can see.
I can tell Greysie May apart from the other grey squirrels thanks to the adorable white stripes of fur behind her ears. What looks like little white tufts are actually small stripes. And she is more white-grey than Baby Grey (her sibling) or Gradie, my other grey squirrel neighbour, who both have more auburn colouring in his fur.
Little Graysie is one of Mimi's babies.
I first discovered that her sibling, Baby Grey, was one of Mimi's babies because Mimi would allow Baby Grey to climb on and around her. Then I saw that Baby Brin was one of Mimi's as well. And finally, the last to come to my home – and the last I realized was one of the family – is this beautiful little Greysie.