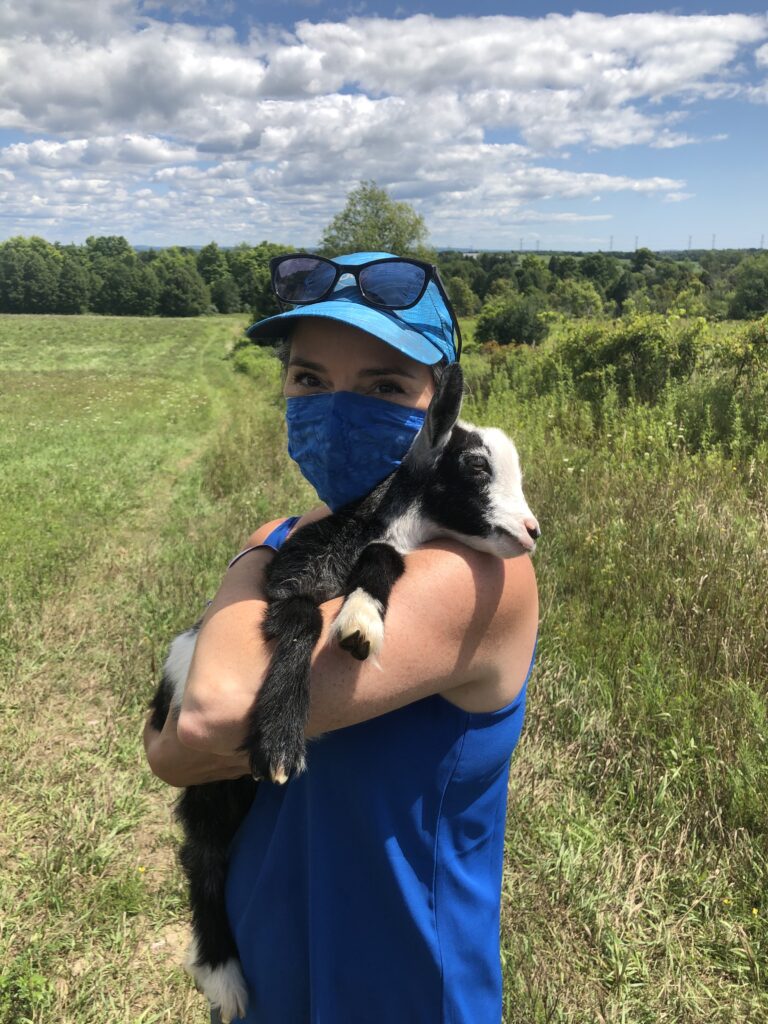 Today we went on a day trip to Haute Goat, a lovely visitor-friendly farm just outside of Port Hope, Ontario. We needed a little holiday and to get out of town without a big commitment or discomfort – and this day trip was perfect!
Haute Goat is a farm that produces goat milk, goat cheese, etc., and it is a visitor experience. It is owned and run by a couple originally from Toronto. Debbie, who I spoke with on the phone as I was booking our "goat shmurgle" and our lunch with alpacas, worked in the film industry in Toronto for years before moving out of the city.
When we arrived, there was a welcome station set up where they asked us questions about health and travel, as part of their covid-19 protocols. Everyone wore masks. Past the ranch-style wooden gate, there is a building on the right side that is the café. We went in to choose what we were going to have for lunch and place the order for later. We then walked around the property a little bit, went to the barn and enclosed yard where there were goats of all sizes and colours. Baby goats, big goats, black, brown, and cream coloured goats.
When it came time for our "goat shmurgle," we met outside of the café, and went with a small group of other guests back to the goat's playground just outside the barn. When the large gate was opened, there was a stampede of goats! They sure knew where they were going! They trotted in a herd past the visitors, up the little hill, past the café, past the alpacas, directly into the meadow. Yummy yummy greens for goats in there. We just followed them.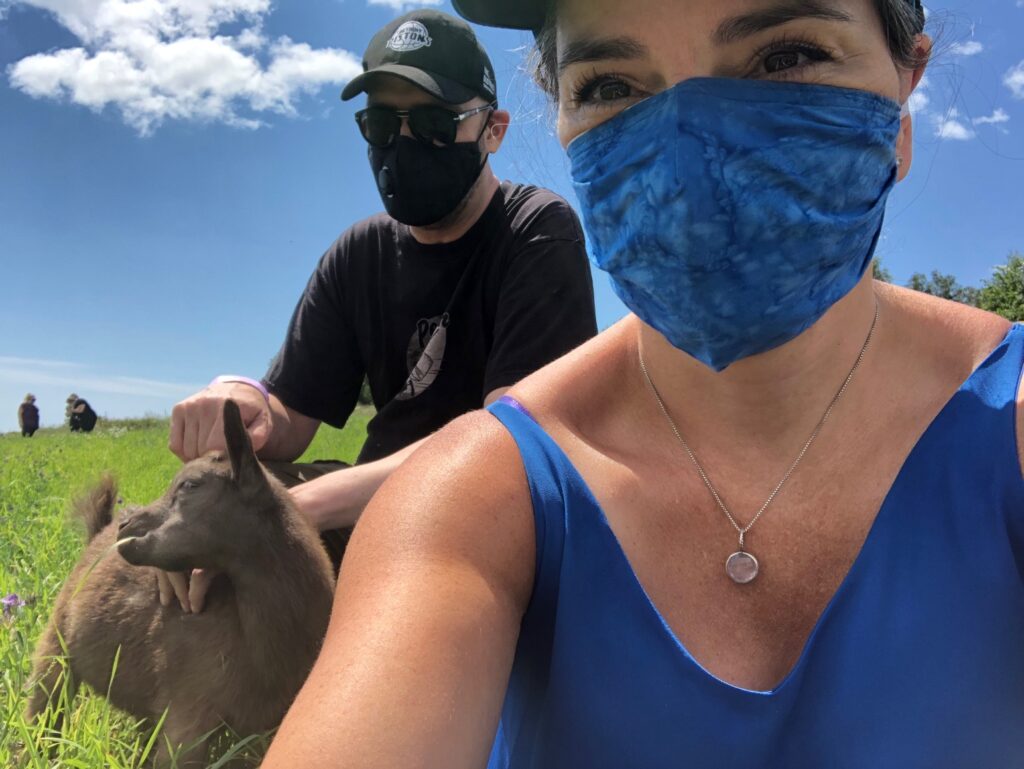 In the meadow, we were able to pet the goats, and pick up the babies. After some grazing (for the goats) and playing with goats (for the humans), we moved on to another meadow. I was able to carry little Calamity (sister to little Rukus) – we carried the babies so everyone could keep up!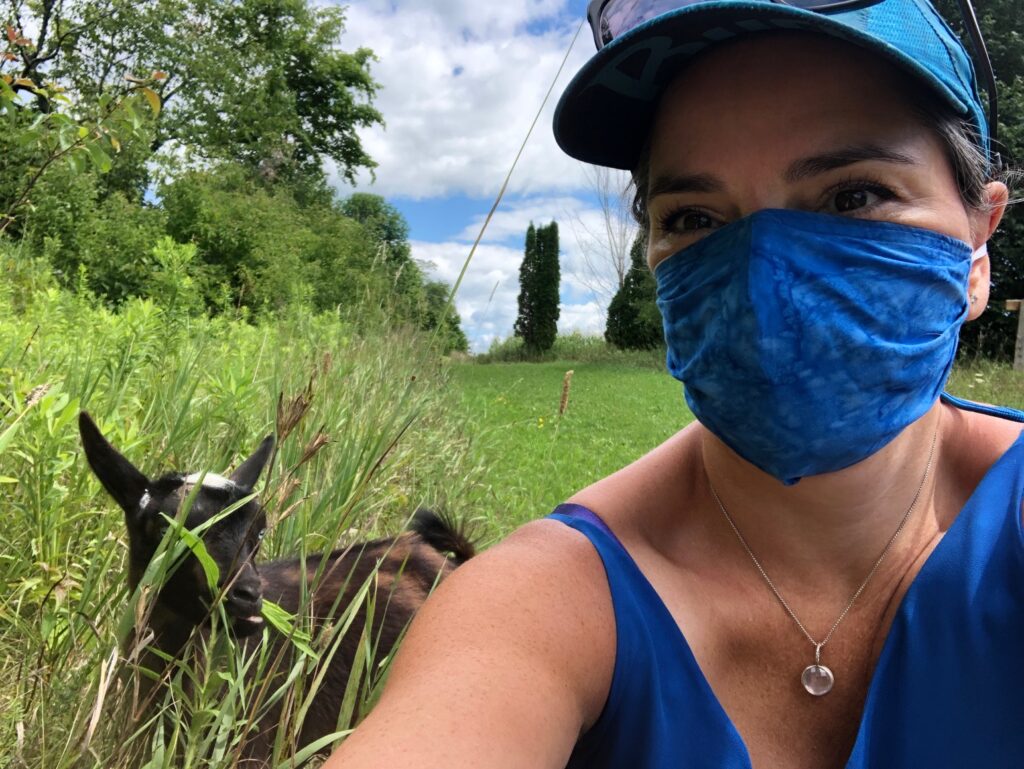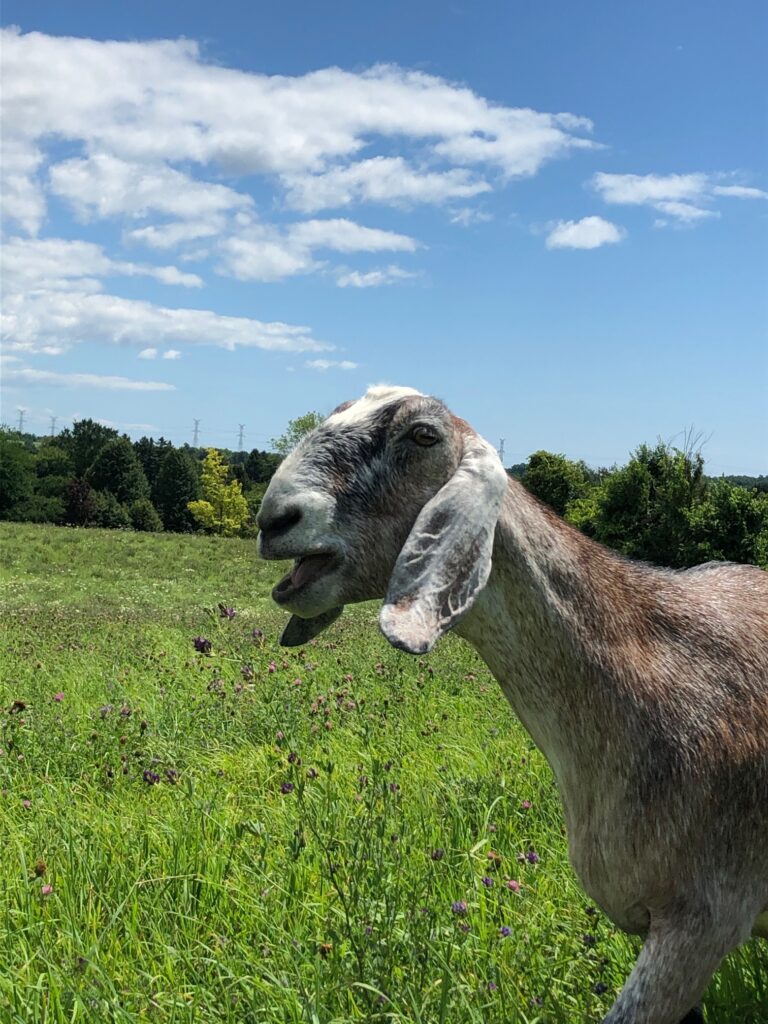 We all then walked with the goats to an enclosed area just outside of the playground, and were able to sit on benches with the goats and feed them cedar. Wow, they looooove the cedar!! It was hilarious and a little chaotic! The goats hopped up on the benches, and sometimes on the people. After all, Haute Goat also offers goat yoga, and these goats are trained to hop on people's back if it is in a table-like position. So much fun!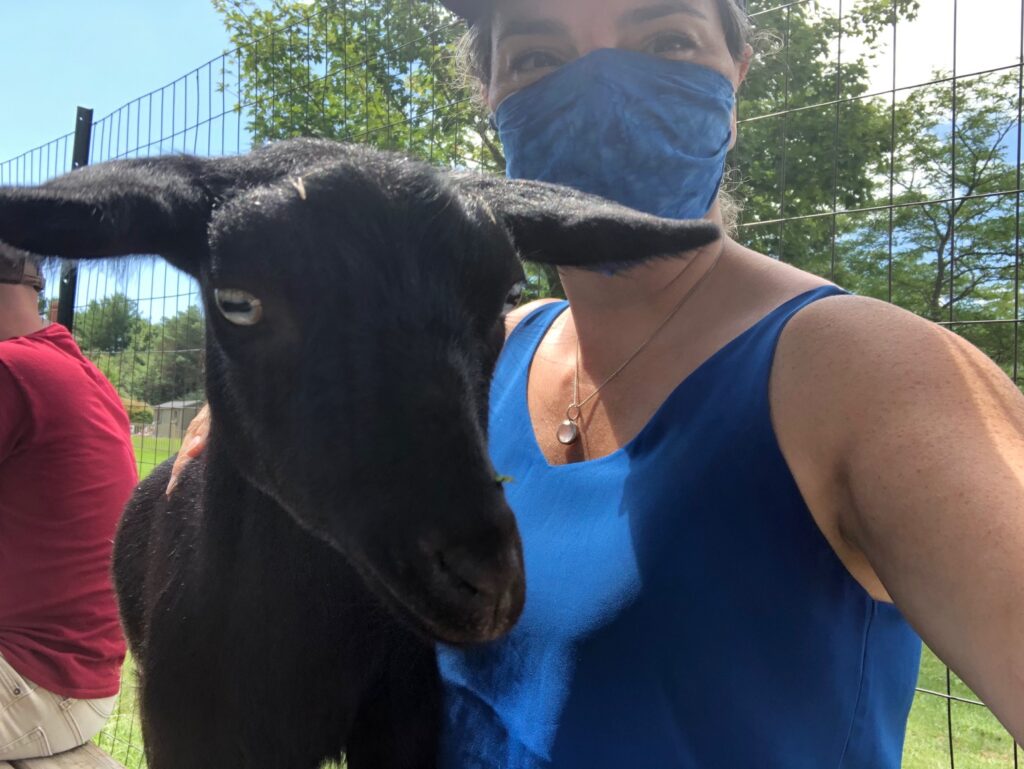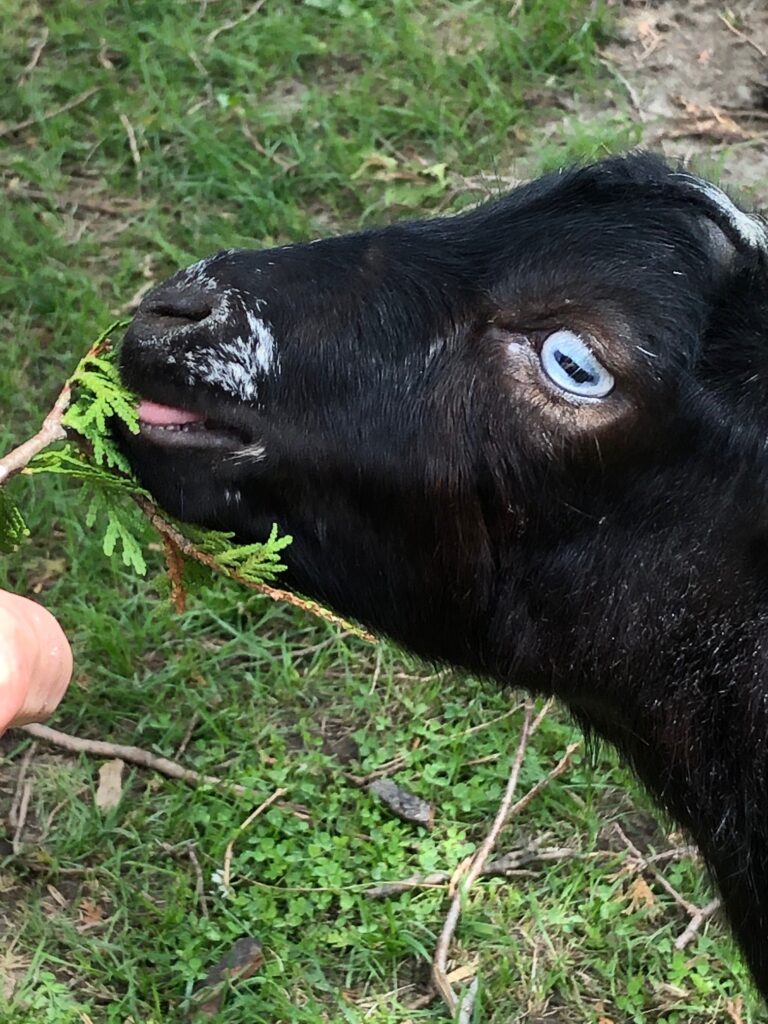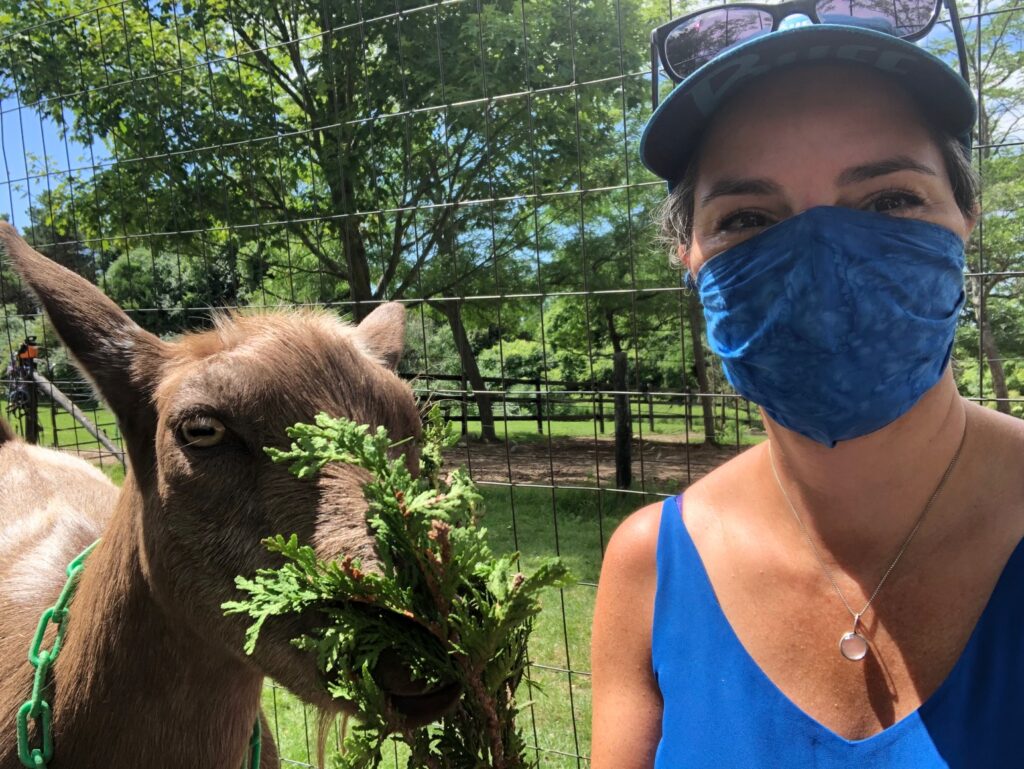 When the goat experience came to an end and the goats were to be returned to their yard, we went up to have lunch with the alpacas. We checked in and waited at the café, and when our lunches were ready, we walked into the alpaca paddock and had lunch at the picnic table.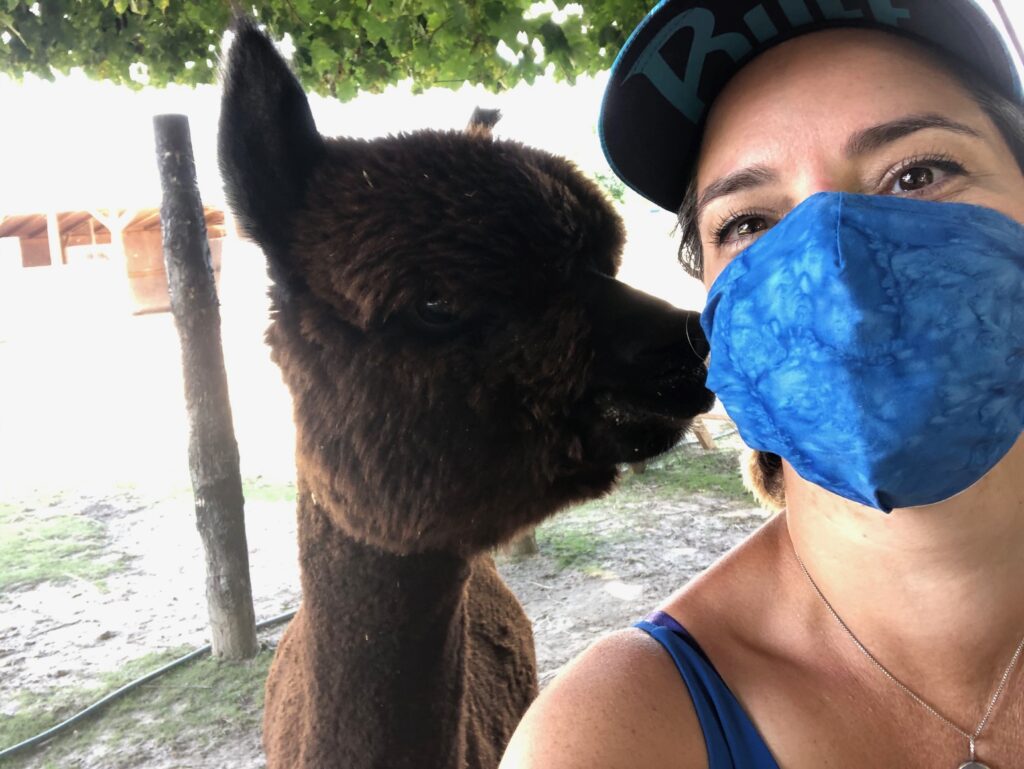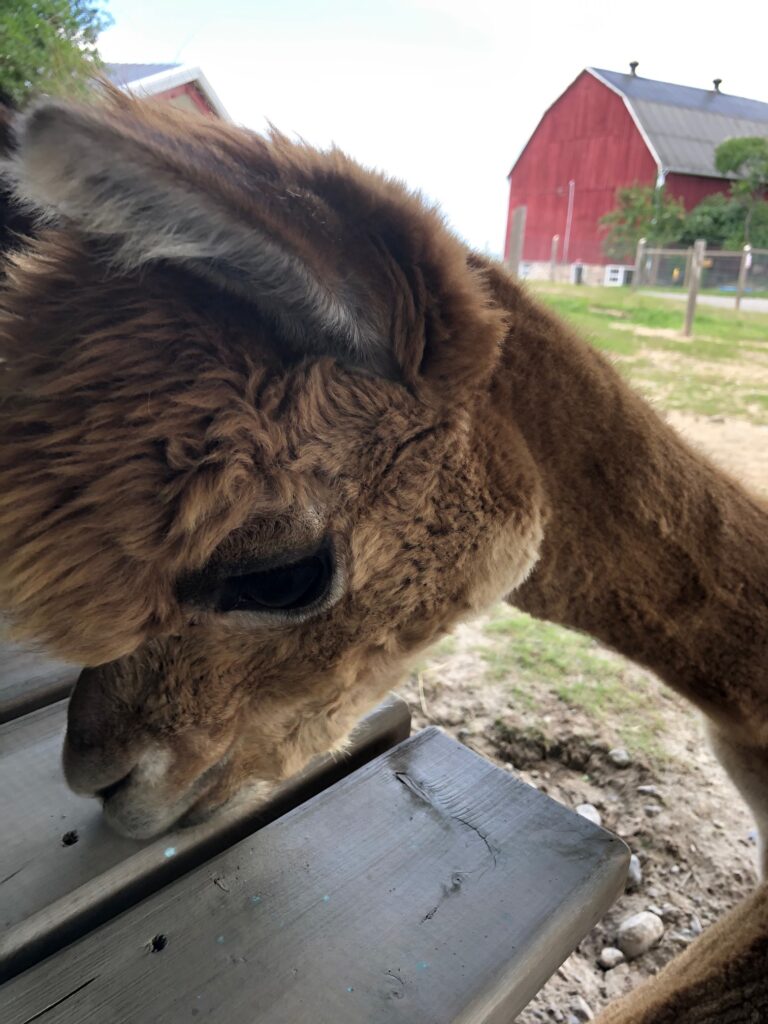 A couple of staff people brought alpaca treats, which brought the alpacas to the table- an in our face! We couldn't eat our food right away with the alpacas clamouring for their pellet treats, but that was an amazing experience. Once we did get to our lunch, the food was simple but totally delicious.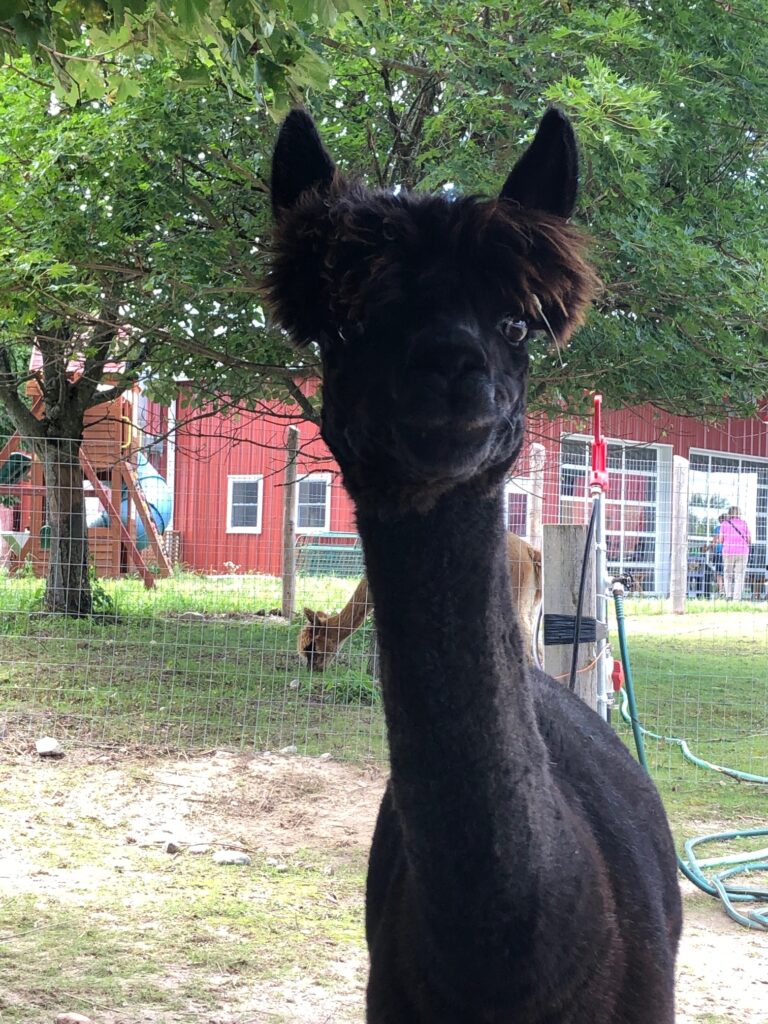 I had never been that close to an alpaca or a goat before today. What a joy! It was only after we got home that we realized that we could have harvested a big basket of vegetables from the farm for $10 and brought them home with us. I'm sure they would have been delicious, but I don't feel like we missed out on anything. I am excited to go back again in the springtime when there are new baby goats to cuddle!