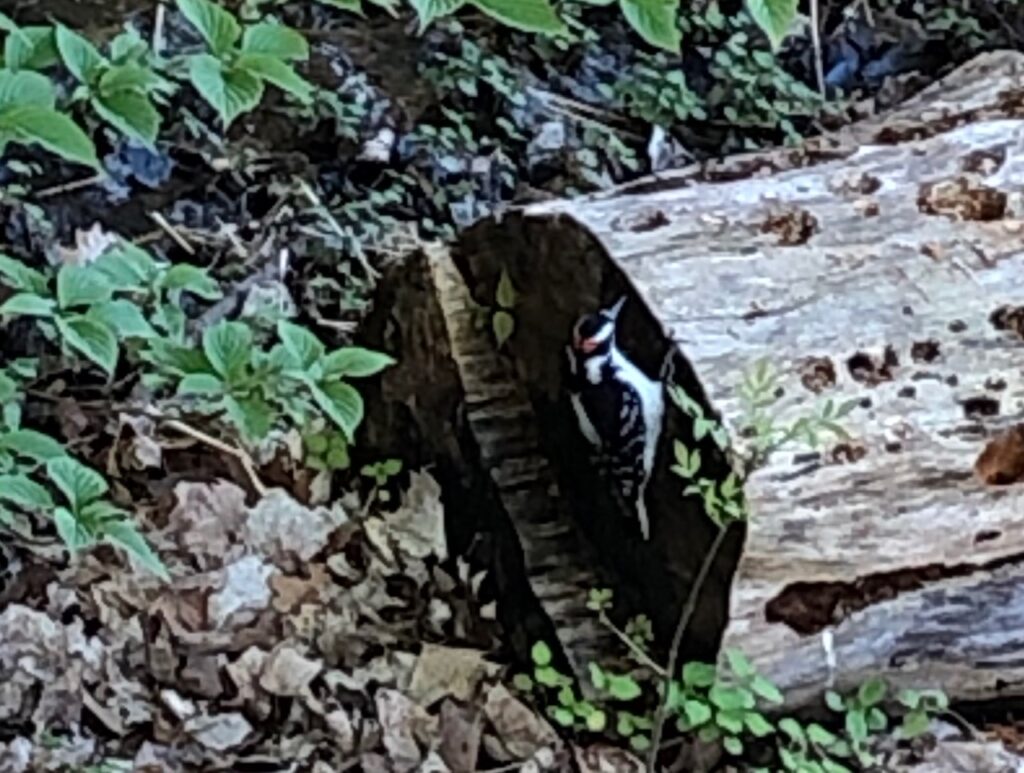 What a joy to see and hear a happy yellow bellied sapsucker at the start of my morning walk in Taylor Creek Park!
I had only seen them at the Toronto Wildlife Centre, in care with various wounds and ailments, and it was just awesome to see this beautiful one out living life in the ravine.
On a walk in the same ravine this morning – a couple of days later – I was on the same path as a woman with a dog who were stopped watching something. As I glanced over, I said, "Oh, wonderful! A yellow-bellied sapsucker!" The woman corrected me saying, "Pileated woodpecker." I responded with "Oh? Well, it's gorgeous!"
Hm.
So of course I had to look them up.
Here is a pileated woodpecker photo from AllAboutBirds.com:
Here is a yellow bellied sapsucker photo from AllAboutBirds.com:
And here's another image I took in the ravine: